Relax, I will take the greatest care of you.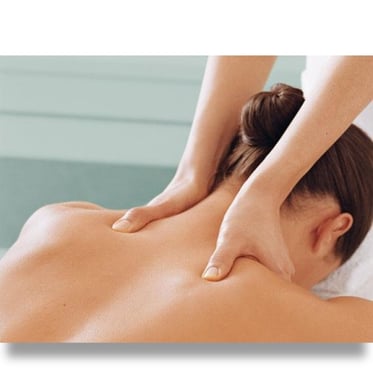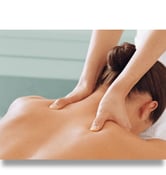 Life goes faster and faster and we take less and less time to take care of ourselves, our bodies and our minds. Through massage, I offer you a moment of relaxation, a break where time stops and you can recharge your batteries. Relax, I will take care of you with the greatest care.
The massages performed have no therapeutic purpose and do not in any way fulfil the functions linked to physiotherapeutic massages (Art. 1 of Decree N°96-879 of 8/10/96). The services are not sensual either.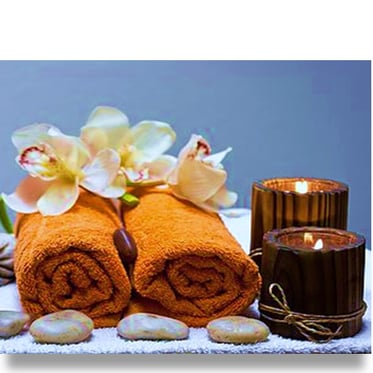 Swedish massage
Swedish massage is an enveloping muscular massage that is done with oil and on a massage table. It can be relaxing or invigorating depending on the pressure and speed of the movements: it is a massage that adapts to the needs of the client, whether sedentary or sporty. The aim of the massage is to warm up the muscles and relax the muscular contractions by working more precisely and deeply on the tense areas. During the session, the body is covered with a sheet; only the part being massaged is uncovered to keep the body warm and preserve your privacy. Swedish massage can be performed on areas predetermined by the client (specific massage) allowing a more in-depth work, or on the whole body.
Benefits:
Deep relaxation and harmony of the body

Recovery of the athlete

Helps to fight against stress

Helps to release muscular tension

Improvement and restoration of muscular and tendon elasticity, favouring a greater range of movement

Stimulation of blood circulation and venous return

Elimination of toxins and better oxygenation of tissues

Improvement of the quality of sleep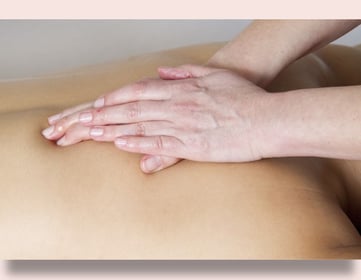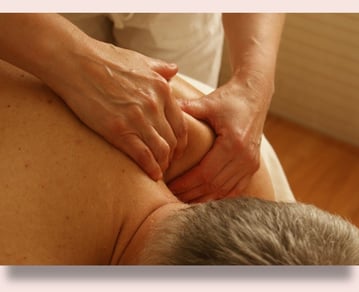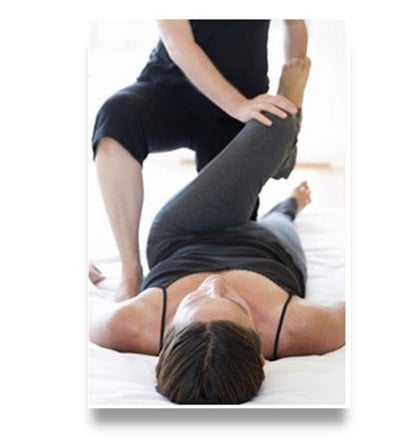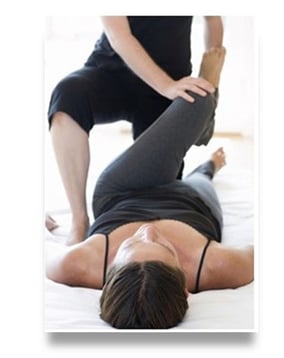 Traditional Thai Massage (Nuad Bo'rarn)
Traditional Thai massage, also known as Nuad bo'rarn, falls into the category of energy massage. This massage is done without oil, on a futon, with the recipient dressed in loose clothing. It consists of a choreography of stretching, joint mobilisation, balancing, percussion, compression on specific areas to boost healthy blood circulation, and digitopuncture on the "sen" lines (meridians in the Thai tradition), including yoga postures assisted by the masseuse. The main objective is to stimulate the circulation of energy in the "sen" and to release tension. This massage from head to toe lasts from 1 to 1.5 hours.
Benefits
Relaxing, harmonising and energising at the same time.

Helps to dissolve physical and psychic tensions.

Restores muscular and articular flexibility.

Promotes a better range of motion.

Promotes blood and lymphatic circulation.

Harmonises the body's energies
Tui Na Massage
Tui Na massage is an energy massage. It is traditionally done without oil, over clothing or a sheet covering the body (in some cases oils or ointments can be used locally). It is one of the five pillars of traditional Chinese medicine. This massage acts on the body's meridians and acupuncture points using some thirty techniques and manoeuvres (including "Tui" = to push and "Na" = to grasp) which aim either to disperse "energy blockages" or to stimulate or invigorate "energy". The aim is to circulate and rebalance the energies.
Benefits:
Circulates qi (energy) and blood through the vessels and meridians.

Soothes pain, relieves tension.

Regulates the organs.

Strengthens tendons, bones and joints.

Relaxing, harmonising and energising at the same time.

Restores muscle and joint flexibility.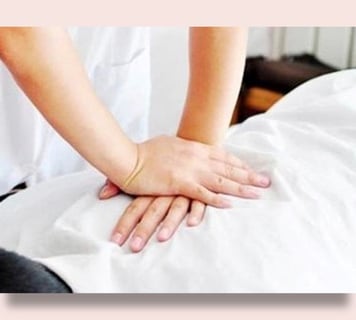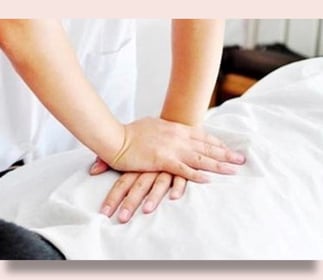 contraindications to massage
Fever, infection

Osteoporosis

Pregnancy less than 3 months

Hemophilia

Phlebitis less than 6 months (doctor's advice)

Stroke less than 6 months (doctor's advice)

Cancer (doctor's advice)

Significant circulatory and heart problems (doctor's advice)

Allergies to essential oils and nuts for Swedish massage (hypoallergenic oil can be used on request)
massage duration 1 session fee 3 massage subscription 6 massage subscription
Gift cards available. With so many healthy benefits, it is a great gift idea for any occasion!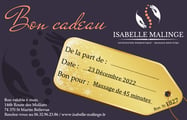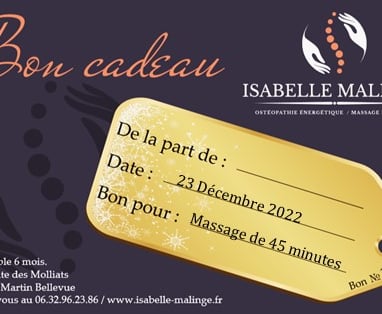 30 minutes 38€
45 minutes 50€
60 minutes 65€
75 minutes 75€
90 minutes 90€
Gift cards available. With so many healthy benefits, it is a great gift idea for any occasion!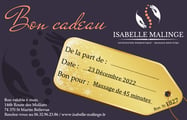 Subscription of 6 massages (5% discount) valid for 1 year
Subscription of 3 massages (5% discount) valid for 1 year